Biotronix ULTRASOUND THERAPY 1 and 3 MHz Equipment LCD Display Clinical Premium Model Make in India with 2 year Warranty
Rs. 10,500.00

Rs. 10,500.00

Save Rs. 11,000
---
---
Biotronix ULTRASOUND THERAPY 1 and 3 MHz Equipment LCD Display Clinical Premium Model Make in India with 2 year Warranty
Ultrasound 1MHz & 3MHz Multi Therapy Unit : Biotronix 
KEY FEATURES:
One of the Largest selling ultrasound machines 
Frequency - 1 MHz & 3 Mhz
Intensity upto 3.0 watt/cm2
Microprocessor controlled Digital Unit
Pulsed and Continuous application
Durable body with comfortable ultrasound head
APPLICATION:
Therapeutic Ultrasound provides therapeutic deep heat treatment for Relaxation
Reduce swelling and inflammation.
Promote the synthesis of proteins inside the cells
Lymphatic Drainage with cellulite reduction
Regenerate wounded tissues
Accelerate the metabolism of cells
TECHNICAL SPECIFICATION:
Frequency : 1 MHz & 3 Mhz
Ultrasound Output : 15 Acoustic
Ultrasound Head : 3.0 watts/cm2
Treatment Time : 0-60 Min
Modes: continuous and pulse waves.
Available voltage: 220v/50 Hz 
Technical Specifications: Ultrasonic nominal Frequency: 1 Mhz or 3 Mhz

Ultrasonic Output                   : cont. 2.5W/cm, Pulse 3.5/cm
Pulse Frequency                      : 8hz, 16z 50hz, 100hz
Pulse ratios                               : 1:1, 1:4, 1:7, 1:9
Treatment time                        : 0 to 6 Minutes
Timer                                         : Electronic timer 0 to 99 minutes 
Display                                      : LCD display
Package Contents:
1 pc Biotronix ULTRASOUND THERAPY 1 and 3 MHz Equipment LCD Display Clinical Premium Model Make in India with 2 year Warranty

 

1 pc Ultrasound Applicator 1Mhz with Wire and 1 Pc Ultrasound Applicator  3 Mhz with Wire  
1 pc Main Cord 
1 Pc Carry Bag 
2 pc Gel Bottle 
Warranty Details: 2 Year Offsite Warranty for Equipment against manufacturing defects ,No warranty or Guarantee for the Accessories like wire pads Applicator etc 
 Therapeutic Ultrasound device is used by professionals and physiotherapists to treat pain conditions and to promote tissue healing. Ultrasound therapy uses sound waves that are above the range of human hearing to treat injuries like muscle strains or runner's knee. There are many flavors of therapeutic ultrasound with different intensities and different frequencies but all share the basic principle of "stimulation". To be honest, ultrasound therapy is not effective for all chronic pain conditions, but it does help you if you have any of the following: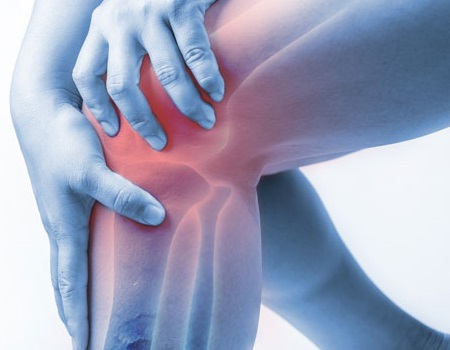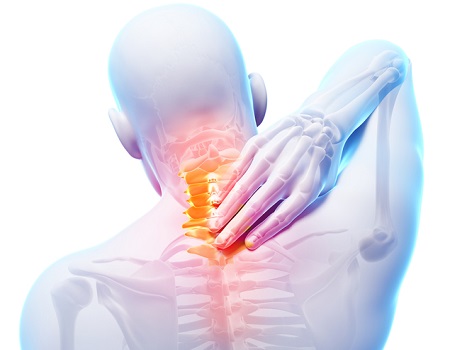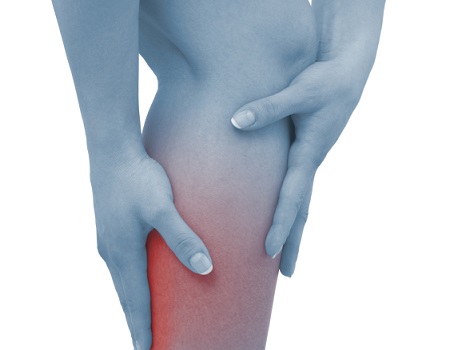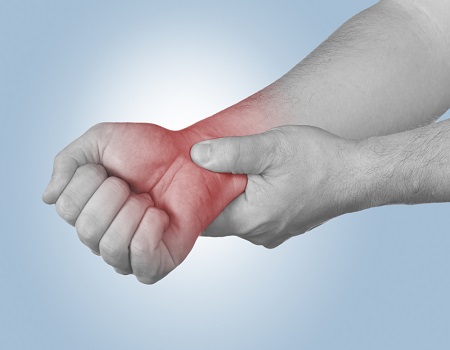 Pain caused by scar tissue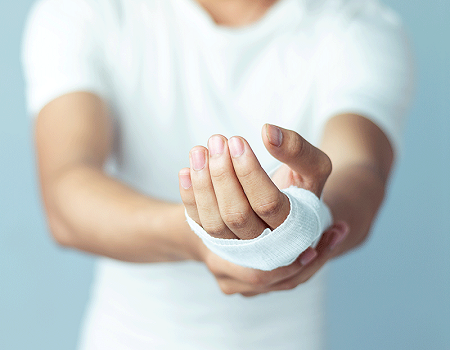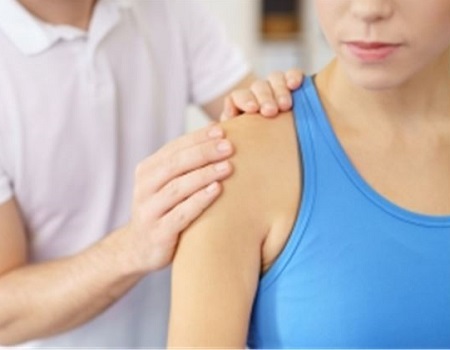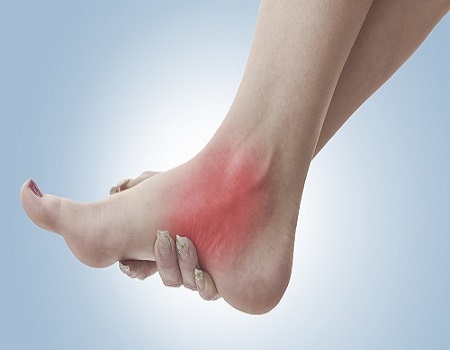 Sports Injuries and wounds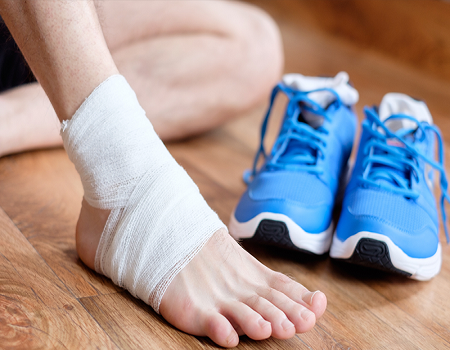 Science behind Ultrasound Therapy
With years of being a Therapeutic Ultrasound Manufacturer, the device we manufacture generally comprises of a unit to control parameters and a quartz crystal transducer (head/applicator) attached to it.  Ultrasound therapy causes mechanical vibrations, from high frequency sound waves, on skin and soft tissue via an aqueous solution (Gel). A gel is applied either to the applicator head or to the skin, which helps the sound waves to evenly penetrate the skin.
The ultrasound applicator converts power from the device into acoustic power that can cause thermal or non-thermal effects.  The sound waves creates microscopic stimulation in the deep tissue molecules that increases heat and friction. The warming effect encourages and promotes healing in the soft tissues by increasing the metabolism at the level of the tissue cells. The parameters such as frequency, time duration and intensity are set on the device by the professionals.
How does it feel during Ultrasound Therapy?
Some people may feel a mild pulsing during ultrasound therapy, while others might feel a slight warmth on the skin. However people may feel nothing at all besides the cold gel that has been applied on the skin. In exceptional cases, if your skin is too much sensitive to touch, you could possibly feel discomfort as the ultrasound applicator passes over the skin. Therapeutic Ultrasound, however, is never painful.
How Ultrasound is effective in chronic pain?
One of the most widely used modalities in the field of physiotherapy for treating chronic pain and Low Back Pain (LBP) is therapeutic ultrasound. Therapeutic ultrasound is used frequently by many physiotherapists around the world. It is a one-way energy delivery which utilizes a crystal sound head to transmit acoustic waves at 1 or 3 MHz. The heating, thus generated, is proposed to increase nerve conduction velocity, alter local vascular perfusion, increase enzymatic activity, alter contractile activity of skeletal muscle, and increase nociceptive threshold.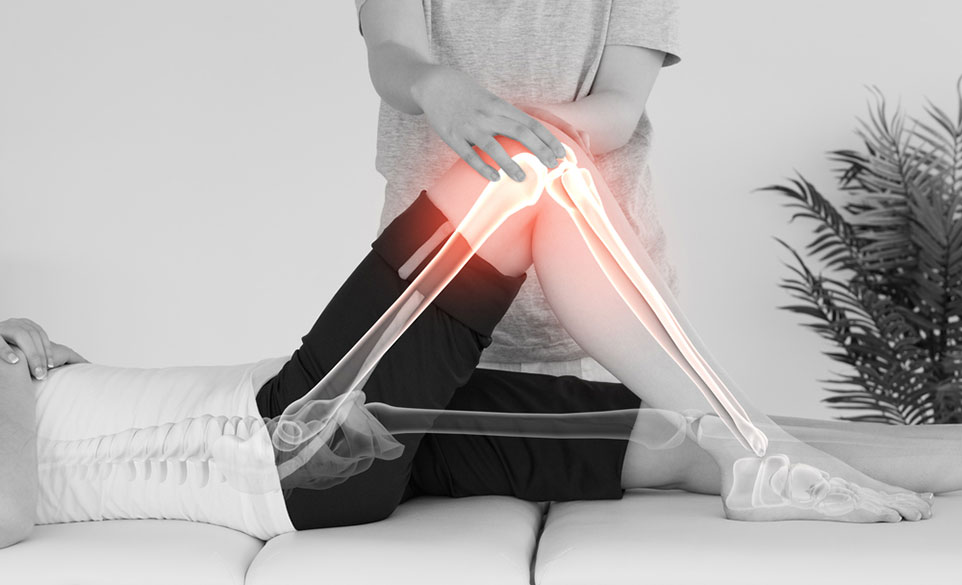 Ultrasound therapy is frequently used in the treatment of knee, shoulder and hip pain and is often combined with other therapeutic modalities. The treatment usually takes 2-6 treatment sessions and thus ideally lowers pain.
Is Ultrasound Therapy Device Safe?
Being called as Therapeutic Ultrasound Manufacturer, Ultrasound therapy is considered safe by the US FDA. You just need to take care of some points like it is performed by a professional and provided that the therapist keeps the applicator head moving at all times. If the applicator head remains in one place for a longer time, there is a chance to burn the tissues underneath, which you will definitely feel.
Ultrasound therapy should not be used on these body parts:
  Over the abdomen or lower back in pregnant women
  Exactly on broken skin or healing fractures
  On eyes, breasts or sexual organs
  On areas with metal implants or people with pacemakers
  Over or near areas with malignant tumors
Therapeutic Ultrasound in Physical Therapy
Therapeutic ultrasound is a treatment commonly used in physical therapy to provide deep heating to soft tissues in the body. These tissues include muscles, tendons, joints, and ligaments.
Ultrasound in physical therapy is different than diagnostic ultrasound. With the latter, healthcare providers use ultrasound to see the inside of the body. For example, diagnostic ultrasound lets healthcare providers check on a fetus during pregnancy.
This article explains how therapeutic ultrasound works and when it's used.
What Is Therapeutic Ultrasound?
Therapeutic ultrasound is used to heat tissues and introduce energy into the body.1
Deep Heating Effects
Ultrasound can provide deep heating to soft tissue structures in the body. Deep heating tendons, muscles, or ligaments could have the following benefits:
Increase circulation to tissues
Speed the healing process
Decrease pain
Increase elasticity
Deep heating can increase the "stretchiness" of muscles and tendons that may be tight.
If you have shoulder pain and have been diagnosed with a frozen shoulder, your physical therapist (PT) may use ultrasound. This therapy is usually done before performing range of motion exercises because it can help improve the ability of your shoulder to stretch.
Non-Thermal Effects (Cavitation)
In addition to heat, ultrasound introduces energy into the body. This energy causes microscopic gas bubbles around your tissues to expand and contract rapidly, a process called cavitation.
It is theorized that the expansion and contraction of these bubbles help speed cellular processes and help injured tissue heal faster.
When cavitation is unstable, it can be dangerous to your body's tissues. So, your physical therapist will work to ensure that the cavitation during therapy is stable.
How Does Ultrasound Work?
Inside your physical therapist's ultrasound unit is a small crystal. When an electrical charge hits this crystal, it vibrates rapidly, creating piezoelectric waves (an electric charge that accumulates in some solid materials). These waves emit from the ultrasound sound head as ultrasound waves.
During treatment, the ultrasound wave then enters into your injured tissues. This exposure to ultrasonic waves increases blood flow and cavitation, leading to the theorized benefits of the treatment.
When Is It Used?
PTs may use therapeutic ultrasound to treat some injuries and chronic pain.
Injuries
Usually, PTs treat orthopedic (musculoskeletal) injuries with ultrasound. These may include:
Bursitis

 

(inflammation in the fluid-filled sacs along joints)
Muscle strains and tears
Sprains and ligament injuries
Joint contracture or tightness
Generally speaking, any soft-tissue injury in the body may be a candidate for ultrasound therapy. For example, your physical therapist may use ultrasound for low back pain, neck pain, rotator cuff tears, knee meniscus tears, or ankle sprains.
Chronic Pain
There is also some evidence that you may benefit from ultrasound treatments if you have chronic pain. It is thought that the ultrasound waves help improve tissue extensibility and circulation, leading to increased mobility and, ultimately, decreased pain.
Product Tags and Keywords : 
 ultasound, Ultrasound, Digital Ultrasound, Portable Ultrasound, Electrotherapy Product, Physiotherapy Ultrasound Therapy Unit (1mhz), , US11, Ultrasound Portable machine, Physiotherapy Machines, Physiotherapy Equipment, UST, Ultrasonic, Ultrasound Therapy, ultrasound machine for physiotherapy, ultrasound machine for doctors, ultrasound machine for pregnancy, ultrasound physiotherapy machine, portable ultrasound machine, ultrasound fat burning machine, ultrasound machine digital, ultrasound machine head, ultrasound pain therapy fast weight loss massager machine, ultrasound machine physiotherapy, ultrasound machine portable, ultrasound physiotherapy machine for pain relief, ultrasound scan machine, ultrasound therapy machine in physiotherapy, ultrasound therapy machine, therapeutic ultrasound machine, ultrasound machine 1mhz, ultrasound physiotherapy machine 1 mhz,Electrotherapy Products, Ultrasound Unit, Digital Ultrasound, Portable Ultrasound, Physiotherapy Ultrasound, acco Ultrasound Therapy Unit (1&3Mh),, Physiotherapy Machines, Physiotherapy Equipment, Physiotherapy Machine, UST, Ultrasonic, Ultrasound Therapy, ultasound, Therapeutic Ultrasound Unit, Ultrasound Unit for Home Use, Mini Ultrasound, Ultrasound Therapy Unit, Portable Ultrasound, Digital Ultrasound,  Ultra Sound Unit (MiNi)(1Mhz), Physiotherapy Machines, Physiotherapy Equipment, Physiotherapy Machine, Ultra Sound, UST, Ultrasonic, Ultrasound Therapy, ultrasound machine for physiotherapy, ultrasound machine for doctors, ultrasound machine for pregnancy, ultrasound physiotherapy machine, portable ultrasound machine, ultrasound fat burning machine, ultrasound machine digital, ultrasound machine head, ultrasound pain therapy fast weight loss massager machine, ultrasound machine physiotherapy, ultrasound machine portable, ultrasound physiotherapy machine for pain relief, ultrasound scan machine, ultrasound therapy machine in physiotherapy, ultrasound therapy machine, therapeutic ultrasound machine, ultrasound machine 1mhz, ultrasound physiotherapy machine 1 mhz,  Mini Ultrasonic Therapy Unit buy online,  Mini Ultrasonic Therapy Unit Price, Mini Ultrasonic Therapy Unit uses, Mini US Therapy unit, Mini Ultrasonic Therapy Unit buy online,  Mini Ultrasonic Therapy Unit Price, Mini Ultrasonic Therapy Unit uses, Mini US Therapy unit,  Ultrasound unit, Ultrasound unit price in India,  Ultrasound unit online in India,  Ultrasound unit cost, US06, SPIRE Sonic 10+ Ultrasound Therapy Unit(1Mhz), SPIRE Sonic, Ultrasound Therapy Unit, Ultrasound Therapy Manufacturer, Ultrasonic, Physiotherapy Ultrasound online, Combo US Tens MS, Combo, Combination Therapy Unit,  COMBO (US ; TENS ; MS),-03CM06, CM06, Physiotherapy Machines buy online, buy Physiotherapy Equipment, Physiotherapy Products, UST, Ultrasonic, Stimulation, Electrical muscle stimulation units online,LCD Display Ultrasound Therapy 1 mhz ,3 mhz ultrasound therapy ,best quality indian ultrasound therapy ,ust 1 and 3 mhz 
---
We Also Recommend
---